Life in
Jim Corbett National Park
Corbett Tiger Reserve has captured the imagination of many with its diverse wildlife and breathtaking landscapes. the total area of Tiger Reserve extends 1288.31 sq.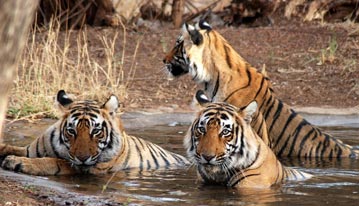 The nearest railway station from Corbett is Ramnagar which is around 12 km from the park and the station is directly connected to the railway stations in Delhi.
Flora & Fauna : The different habitat types of Corbett i.e. mountains, sal forests, chaurs, khair-sissoo forests, and rivers have their distinct assemblage of plants.
Disclaimer: This website is not affiliated with official Corbett National Park or Corbett Tiger Reserve. This is owned by Private Tour Operator- in Ramnagar which organizes Wildlife Holidays Packages.